Visited

kotturinn
with

doire
and c yesterday. We were treated to a lovely meal and entertained by the cat before heading out to the nearby chalk pits on the look out for glow worms.
I had never seen a glow worm in the flesh before this and had no idea what I should be looking for so spent the first half hour or so peering at nothing in particular; it's surprising how bright lumps of chalk can look by moonlight!

doire
spotted the first bona fide one, half way up a cliff wall and inconveniently out of photographic range, and by the end of the (very late) night we'd seen about eight.
( Results of the hunt: )
My attempt to photograph the first glow worm of the night: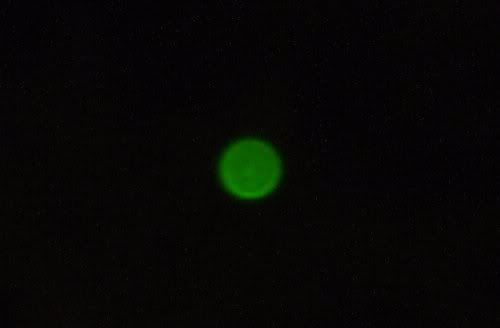 A surprisingly accurate depiction of a glow worm as seen from a distance... well the colour is right.